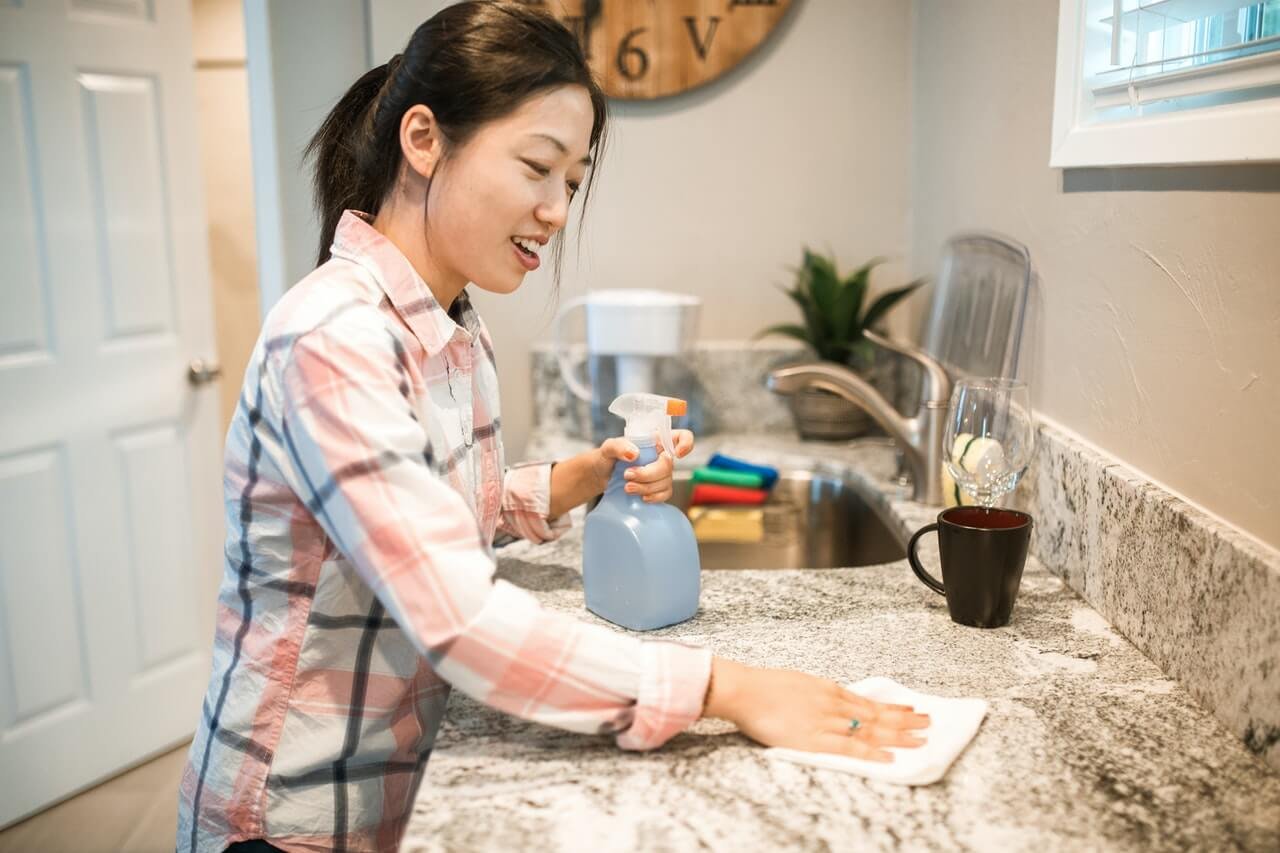 10 Easy Tips to Keep Your Home Disinfected And Mold-free
You love to flaunt the beauty of your home décor but the growth of molds are hampering your efforts. Need not worry, if it so. If your home has musty odor, water marks on the ceiling or if you suffer from allergies, then consider these as the telltale signs of mold growth in your home. Prevent the beauty of your home from being ruined by molds by using these tips to check their growth because your home is your identity.
Tip: 1
Molds grow and thrive in moisture. Do not give them a chance to grow. Pay a special attention to the areas like floors and sinks. Do not forget the wet laundry in the wash tub of your machine to prevent the yucky smell of mold-growth.
Tip: 2
Your bathroom is the first place to see the growth of molds. Installing exhaust fans in your bathroom will keep the surfaces dry and prevent the growth of molds.
Tip: 3:
Check all the pipes of your home for leakage. Pipes are likely to get disintegrate with time. So, you need to take a special care. Replace the old and dilapidated pipes of your homes.
Tip 4:
Cross ventilation is essential. Let the fresh air circulate inside your homes in the morning hours. Pull the furniture away from the walls of your rooms.
Tip 5:
Installing Storm or Thermal pane windows and keeping your wall insulated will help you in warming your homes and also checks condensation which in turn check the growth of mold.
Tip 6:
A Mixture of bleach and water should be spread in the areas which are more susceptible like around the sinks and crevices of wall & doors.
Tip 7:
Check for any repair that needs to be done to the leaky roofs. Also, check the clogging and draining of your sinks.
Tip 8:
If you see any black, green or gray patch on your wall, then take a pinch of hydrogen peroxide and put it on the affected areas. This will check the growth.
Tip 9:
Be sure to wear gloves while removing them by hand as they are allergic and their infestation can cause a number of health issues. If they are toxic or if there is an excessive growth, you need to hire a professional mold removal service.
Tip 10:
Keep your garden well-trimmed and do not let any water accumulate in the nearby area.
10 easy tips to keep your home disinfected
bacteria
Beat Germs All Over Your House
best way to clean home
cleaning tips
disinfected home
diy cleaning
dust free
dust free home
easy tips to disinfected home
healthy home tips
Home
housecleaning
how to clean my home
how to decor my home
how to get rid of infection and germs in the house
how to maintain hygiene at home
kitchen germs
mold-free
organize my home
senitize home
tips to clean your home
toxic
Viruses