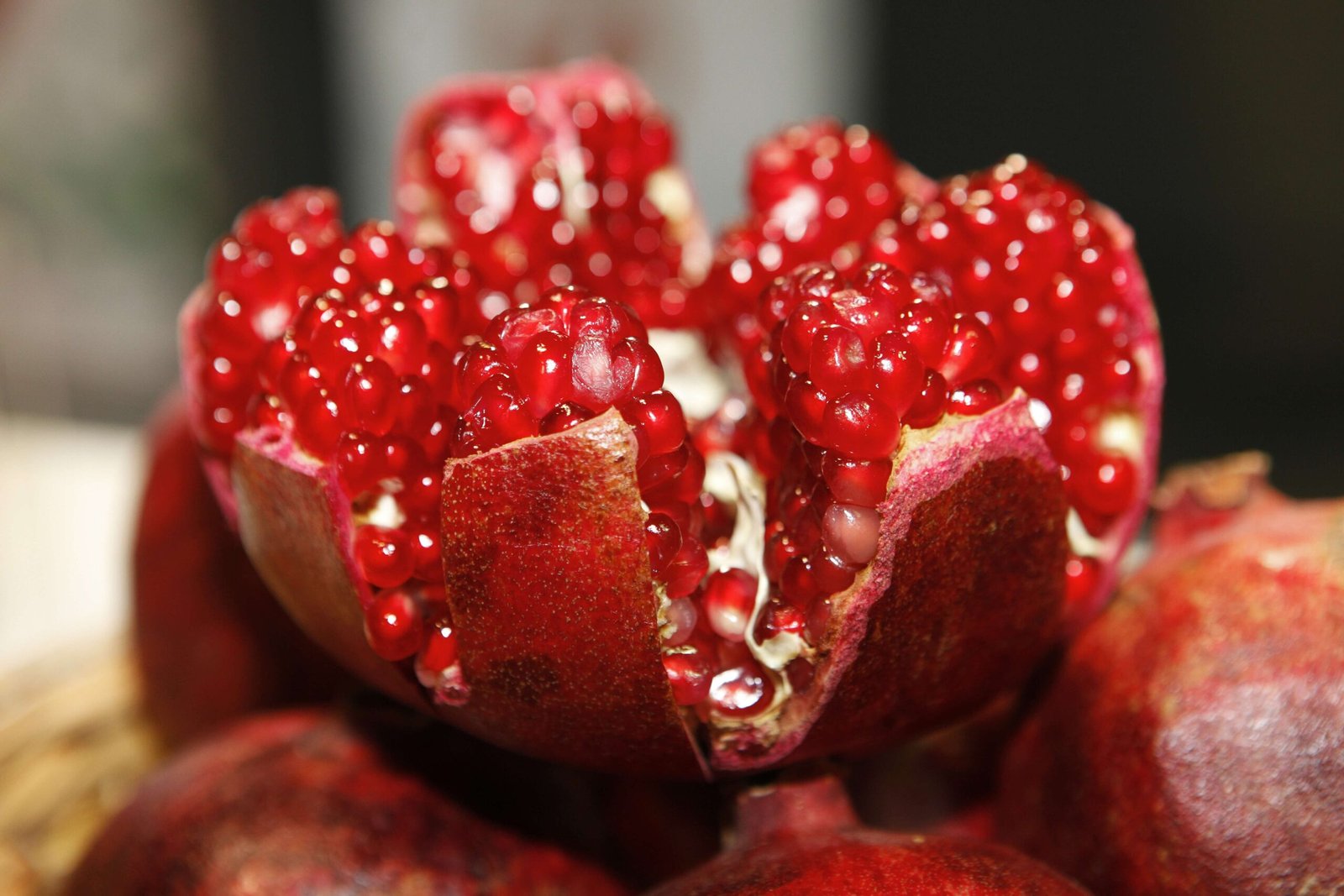 Fruit of the Day: Pomegranate
Explore the Multiple Health Benefits of Pomegranate
Pomegranate is rightly considered as a symbol of healing and longevity. To cure your mouth sores or to ease stomach disorders, you can boil the peels of this fruit and get its elixir. The juice of this fruit has an incredible power to absorb the free radicals from your body and prevent their oxidation. Henceforth, it has anti-aging properties also. Let us have a quick look at the several health benefits of pomegranate.
Provides Relief from Menopausal Problems:
A very wide range of estrogens found in pomegranate stimulates the female estrogen receptors, which are involved with relieving menopause symptoms. These estrogenic compounds are found in the peels, in the encapsulated seeds, flowers, leaves and in juice. Indeed, the content of estrogenic compounds found in pomegranate is much higher than any other fruit.
For Maintaining Cardiac Health:
The antioxidants found in the juice of pomegranate treat the maladies related to heart like strokes and attacks (which are caused due to excessive deposition of fat which clog the arteries). If you consume the juice of pomegranate regularly, the diameter of your carotid artery will increase by 30-40% and you would be lesser vulnerable to heart attacks and strokes.
Juice Extracts Cure Prostate Cancer:
An experiment conducted on mice by researchers has shown that only a single pomegranate injection can hamper the growth of prostate cancer tumor. Not only this, the juice extract of this fruit has protective powers and can cure breast and ovary cancers too.
Good For Anemia Patients:
It is a rich and natural source of several Vitamins like Vitamin C, A and E. It reduces the possibility of premature babies birth and prove to be a boon for those who have low hemoglobin levels. It also prevents the anemia symptoms like weakness, dizziness and exhaustion.
Maintain Clear Skin and Young Looks:
Researches have backed the fact that pomegranate reduces inflammation of skin. Also, since it has a very high antioxidant content it maintains a youthful radiance on your face. It gives you a clear skin sans flaws.
Other Health Benefits of Pomegranate:
It supports the immune system.
Has anti-viral properties.
Relieves you from sore throat and minor illness
Reduces possibility of Alzheimer's disease.
Supports your immune system.
beauty benefits of pomegranate
benefits of pomegranate
benefits of pomegranate for skin
benefits of pomegranate seeds
best pomegranate juice
Explore the Multiple Health Benefits of Pomegranate
health benefits of pomegranate
healthy pomegranate recipes
is pomegranate juice is good for kidney
Multiple Health Benefits of Pomegranate
Pomegranate
pomegranate for hair
pomegranate for health
pomegranate for skin
pomegranate for weight loss
pomegranate juice
pomegranate juice benefits for weight loss
pomegranate juice nutrition
pomegranate uses for skin
pomegranate viatamins
t pomegranate reduces inflammation of skin
what are the health benefits of pomegranate