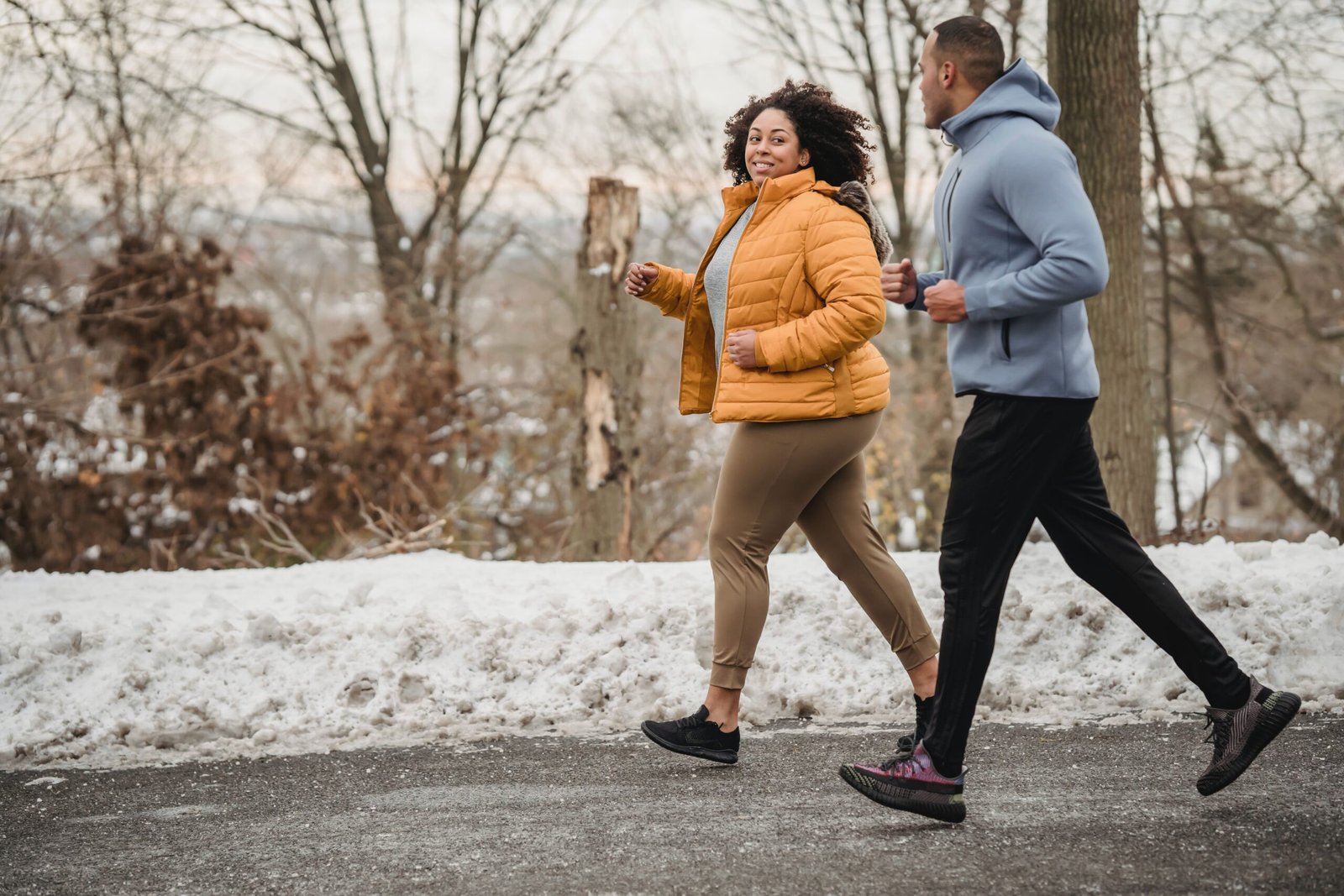 Controlling Weight During Vacations Made Easier with Magical
Hard to resist the temptation of savoring like fruitcakes, gingerbread and eggnog and worried about maintaining your glass-hour figure? If vacations are round the corner and you have the inkling that you would fill your stomach like Santa Claus, stop being worried as a couple of simple tips and tricks can save you from putting extra pounds. Apparently, you are susceptible to gain more weight during holidays but if you follow these tips you will stay slim and do not have to sacrifice fun. Let us have a quick look.
Take Adequate Amount of Sleep:
It is true that sleeping more is the doorway to obesity but do you know that deprivation of sleep can also put you at a higher risk. Being an adult, you must have at least 7 hours of sleep everyday. Sleep deprivation results in weight gain because it enhances the hormone levels which in turn stimulates your appetite.
Keep Weighing Machine Handy:
Get your weighing machine fixed if it is not working or get hold of a new one during risky days. You know you would have a whale of time with your friends and families and visiting to gyms may not be in your schedule so be prepared for the alternative weight management. Going for a brisk walk, dancing at the parties and shopping around will prove to be helpful. Check your weight daily to keep it under control.
Keep Tempting Goodies at Bay:
If you are conscious about your health you have to turn a blind eye to the tempting goodies displayed in the stores. Do not get trapped by the marketing gimmicks of the eatable brands like: " Fat-free", "Zero calories", "fiber-rich and healthy" and be wise enough to know that eating noodles, chocolates, cold drinks etc. can ruin your weight management plan.
Keep a Flask Full of Lukewarm Water With You:
So far, you all know that drinking plenty of water help you lose weight so no wonder if drinking 8-9 glasses of water is already in your schedule. However, make sure that every glass of water you drink should be lukewarm. Lukewarm water dissolves your body fat more easily and if it does not taste good to you then you can mix some honey in it.
Do not Put on Loose Clothes:
If you wear baggy or any other loose clothings you tend to eat more. It is better to wear the kind of clothings that help you make healthy choices. Wearing jeans can do the trick.
1. Recipe slimming. There are many substitutions that can be make that cut down on calories. By freezing the drippings from the turkey for about fifteen minutes, you can skim off the fat before seasoning and thickening it. Instead of the popular green bean casserole with cream of mushroom soup try this instead: saute green beans in a little olive oil, salt and pepper and fresh sage. And yams with all brown sugar, butter and marshmallows instead use cinnamon and ginger, raisins, carrots and apple cider vinegar.
2. Stay away from temptation. During the holidays many stores set up displays with tempting goodies. Keeping to your list will help you avoid such displays. Don't have loads of goodies setting around your home. Set away from buffet tables or candy bowls at parties. And don't arrive at the party hungry or you are just looking for trouble. Eat something first and be sure you are eating breakfast lunch and dinner. Healthy snacks like low carb bars, celery with peanut butter or a handful of nut will do you more good than sugary snacks.
3. Be Prepared. If you plan what you are going to eat and how much before hand you are less apt to over eat. If you know grandma is making her special dish don't squander calories on something else instead.
4. Try to stress less. Try to relax and prepare for things you know may be stressful. A proven stress reliever is exercise so try to fit in a 10 minute walk a couple of times a day. And if you get over stressed try listening to some music or set down and watch a favorite TV show. Worrying over money can cause a lot of stress. Planning your budget ahead of time helps to keep away from splurging. Home made gifts are very special and well received in most families. Try to get as much sunlight as you can because this produces more serotonin and it is a mood booster.
5. Get your rest. Adults need about seven hours of sleep daily. Sleep deprivation also means more coffee drinking which keeps you awake but also on edge. A lack of sleep can cause weight gain due to the increasing levels of the hormone that stimulates appetite, called ghrelin, and decrease in the levels of leptin which makes you feel full.
6. Drink sensibly. Those specialty coffees at McDonuld's and Dunkin Donuts can mean about 450 calories. Eight ounces of eggnog with added spirits is about 370 calories. A 1.5 ounce glass of Kahlua is 170 calories. Alcohol weakens your resolve for sensible eating. You might move on to sparkling water after one alcoholic drink.
7. Set next to a more lively, active person. Setting by the more gregarious or lively relative or friend will keep you busy and less apt to eat or drink too much of the wrong things. Take a pedometer with you and try to stand and walk as much as possible. Counting steps will lead you to making more of them.
8. Weigh yourself daily. Weighing yourself each day is very helpful during the higher risk periods of the holidays. You will know where you stand weight-wise and if you need to be moving more. A trip to the gym may not be in the program but dancing at a party, delivering meals, walking to enjoy neighborhood decorations, or shopping at the mall can help to keep you from experiencing scale shock on January 1st.
9. Nutritious choices at potlucks and dinners. Although the regular veggie platter will probably be overlooked for the most part try making a roasted vegetable platter with herbs. Take carrots, zucchini, parsnips, celery and mushrooms, slice and toss with a little olive oil and herbs. Roast at 350 for 15-25 minutes. It will be tasty and you will have no excuse not to have a healthy choice.
10. Form fitting clothes. If you wear loose, baggy clothing you are more apt to eat too much. Wear form fitting and you are more apt to stay within your healthful choices and eat less. Jeans are a good choice.
avoid weight gain on vaccation
holiday weight gain
how to control on diet in holidays
how to get slim
how to in my stomach
how to lose weight
how to lose weight after c-section
how to lose weight fast
how to lose weight in 7 days
how to maintain weight while travelling
how to stop gaining weight
things to avoid in holidays to eat
what to avoid for weight gain