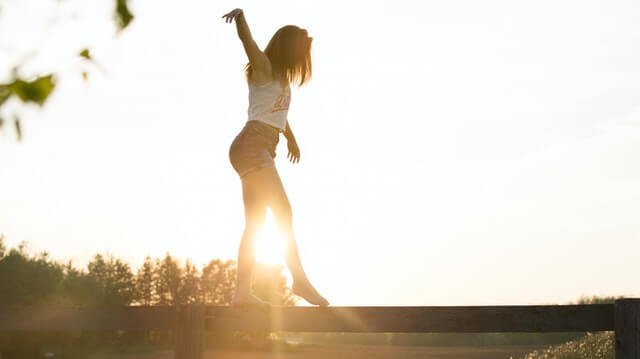 5 Habits That Make You Look Younger With Each Passing Day
Want to appear young and beautiful always? Wrinkled and folded skin, gray hair and accumulated fat around the abdomen scare you? If yes, then you are not an exception, everybody craves for the same. But, the process of aging spares no one. However, if you follow a healthy lifestyle, the age would not take a toll on your looks and you will look younger than your age.
look younger
Habit No: 1
Kick start Your Day With Exercises And Warm Lemon Water:
Make exercise an essential part of your daily routine. Morning exercises are the most beneficial. As you touch your 30, you become susceptible to the accumulation of fat around the abdominal area (especially females). This is so because your metabolic rate slows down with age. You can trick your biological clock by boosting your body metabolism. Stay in shape, by targeting the accumulated fat around bellies and abdomen. Lemons kick off the accumulated fat.So, begin your day by drinking warm lemon water.
Habit No: 2:
Sipping Green Tea:
Do you know why you began to grow old? Free radicals are responsible for the process of aging. They damage the tissues and cells of your body. When the collagen fibers of your skin get damaged by free radicals, your skin begins to sag and fine lines begin to appear. You can have green tea any time of the day to flush the toxins out of your body.
Habit No: 3:
Indulge in Deep Breathing Exercises:
Stress wreaks havoc on your health and speed up the process of aging. You should try all the methods to beat the stress and one of the most successful ways to combat stress is deep breathing exercises. These exercises increase blood circulation and make you feel better. All you need to do is to take a deep breath and hold it for 5 seconds, exhale it from your mouth and repeat the process at least 5 times.
Habit No: 4
Take a lot of Antioxidants:
All green leafy vegetables, fruits and some super spices like cardamom, black pepper, cinnamon, cayenne pepper are full of antioxidants. Incorporate these into your daily routine. Do away with the excess salt and sugar. Strictly avoid junk food (pastas, noodles and ketchups and all food with loads of preservatives, fats and oils. )
Before having your meal, take a bowlful of green vegetables/fruits and kick start your day with eating fresh fruits or drinking their freshly squeezed juices. You can also consider taking anti-oxidant supplements that melt your surplus fat, maintain your blood pressure, improve your lungs/heart functions and reduce wrinkles.
Habit No: 5
Stop Drinking and Smoking:
Do away with the habits of consuming nicotine and alcohol. These are responsible to speed up the process of aging.
5 habits
5 habits make you look younger with each passing day
good habits
how feel younger
how to look younger naturally
look younger
younger